Your company
Please enter your slogan here
Flowers for the residents of Sundown, TX and the surrounding areas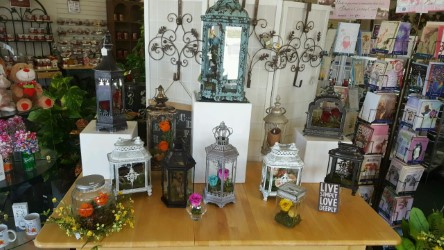 Flowers are a wonderful way of touching someone's heart and lifting up their spirit. If you want to brighten someone's day, then Sugarbee's Gift & Floral in Levelland, TX is here to serve you. We offer fresh cut flowers, beautifully designed with new aged appeal for all occasions.
Say It With Flowers
Our goal at Sugarbee's Gift & Floral is to offer the best selection of flowers, plants and floral products at affordable prices so that our customers have the best value and experience with our company. Our knowledgeable and customer-focused staff offers fast and efficient service.
What's more; we also have a large selection of unique gifts for life's special moments. We extend our delivery service to the surrounding communities Sundown, Smyer, Whiteface and Whitharral, TX.
Make the Most of Our Products Including:
Balloons
Christian Décor Items
Festive Snack Boxes
Flower Arrangements




Gluten Free Gourmet Mixes
Green and Blooming Plants
Plush Animals



We are Registered Dealers for:
Clinging Cross
Fredericksburg Farms (Glazes, Sauces, Jelly and Soaps)
The Resident Chef (Gluten Free Gourmet Mixes)
Visit Us Today
Visit our shop today to see what we have to offer you.